Introducing the FX20
Print big, strong, high temp end-use parts with ULTEM 9085 & Carbon Fiber. Maximum speed printing, highest accuracy, and integrated material storage.
The Markforged FX20 is the largest and most precise machine Markforged has ever produced. Replace long lead-time metals with high-temperature thermoplastics like ULTEM 9085 and continuous fiber reinforced composites. FX20's turbo mode builds parts faster than any Markforged machine, while new XL spools offer four times the material without spool changeover. Engineered to deliver maximum strength, accuracy, and consistency, Markforged FX20 produces mission-critical parts for the most demanding applications.
Onyx
Micro carbon filled nylon offers excellent heat resistance, surface finish, and chemical resistance.
Onyx FR
Certified UL 94 V-0 flame-retardant nylon filled with micro-carbon fiber that posesses the same core properties as Onyx.
Onyx ESD
Stronger, stiffer, and ESD resistant Onyx variant for industrial and electronic manufacturing applications.
Nylon
Smooth, white, non-abrasive, and easily painted nylon thermoplastic best used for non-marring workholding and human contact.
ULTEM™ 9085 Filament
An extremely durable thermoplastic that exhibits excellent flame, smoke, and toxicity (FST) characteristics. Usable in production aerospace applications, ULTEM™ Filament is Markforged's first high temperature printing polymer.
Carbon Fiber
Stiff, strong, and extremely light, carbon fiber reinforcement yields parts capable of replacing machined aluminum.
Fiberglass
Inexpensive and 11 times stiffer than ABS, fiberglass is the perfect entry-level continuous fiber for 3D printing functional parts.
Aramid Fiber (Kevlar)
Extremely durable and highly resistant to catastrophic failure, Kevlar is an excellent reinforcement choice for harsh environments.
HSHT Fiberglass
HSHT fiberglass material delivers the highest impact resistance and heat deflection temperature of Markforged continuous fibers, and can be used for low-temp molds.
Carbon Fiber FR
A flame-retardant variant of Markforged's unique, ultra-high-strength Continuous Carbon Fiber — when used to reinforce a Composite Base material like Onyx FR, Carbon Fiber FR can yield parts as strong as 6061-T6 Aluminum.
Meet Eiger
From design to part - easily and quickly
Eiger is an integrated, connected platform designed to take you from CAD to functional part quickly. The browser-based 3D printing software workflows are secure, fast, and intuitive.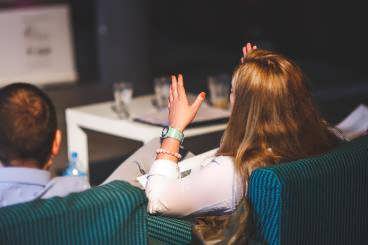 Support
Every Markforged 3D printer is engineered and designed to help you manufacture high-quality parts on demand. Markforged Success Plans help you make the most of your investment.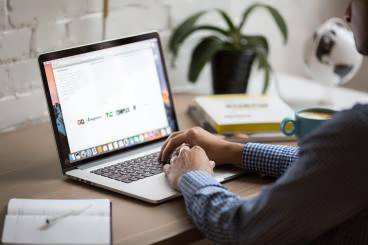 Learn
Markforged University is a customer training and certification program that builds additive manufacturing expertise and helps accelerate its adoption in businesses of any size.