3D Printing in Automotive
3D print custom parts and tools overnight that optimize production processes the next day.
What automotive parts can you 3D print?
Lug Nut Socket Sleeves
Assembly Tool
Non-marring and color-coded. These sleeves help operators quickly select the right socket while also maintaining a high cosmetic standard for vehicle assembly and maintenance.
Emergency Siren Cover
Custom Part
3D print a short run of custom parts to reduce costs and lead time. This example can be customized for vehicles used in different branches of the emergency services.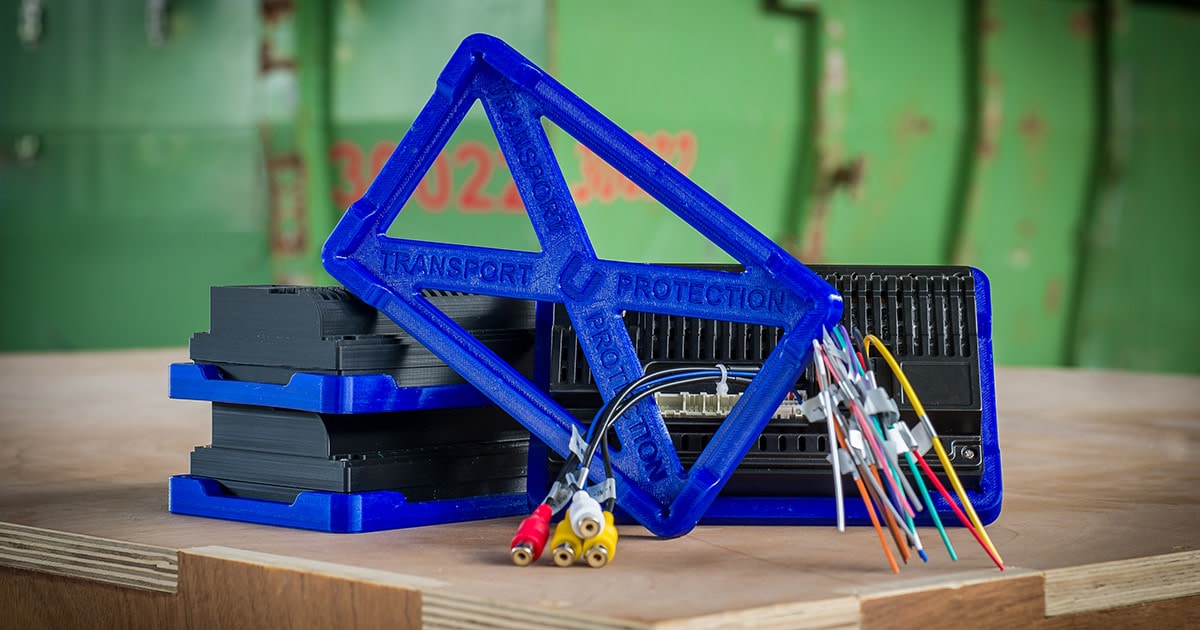 Radio Protection Bumper
Transport Tool
3D printing transportation tools for delicate assembly components helps to prevent damage. This example features a poka-yoke design that reduces waste foam. It can be easily adapted to format changes.
Placeholder Fuse Bracket
Functional Prototype
During the development of a new or updated car model, some components are not available yet from manufacturing suppliers. For this, 3D printed placeholder parts can "fill the gap" during assembly.
Hydraulic Pipe Fixating Tool
Assembly Tool
Hold fragile pipes in place in the engine bay during (dis)assembly. This tool features a custom handle to make it easier for one operator to perform the procedure, while increasing ergonomics.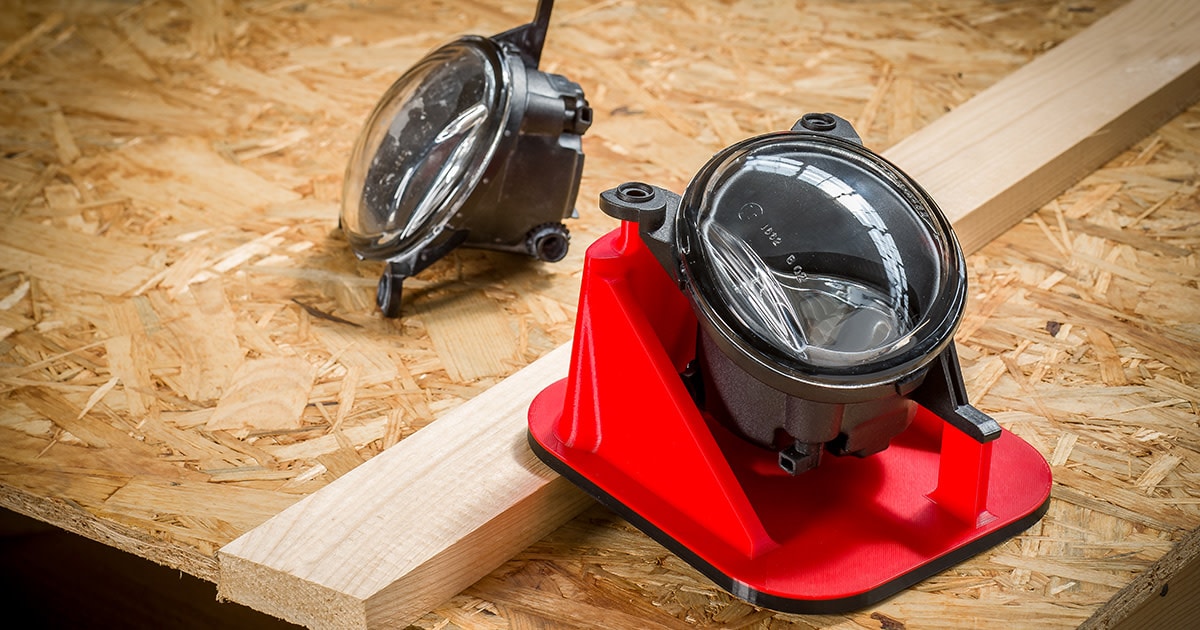 OEM Part Quality Gauge
Quality Tool
A part to check the alignment of holes and other features of the headlight. This was quickly and accurately created using software to map the fixation points with a poka-yoke design.
Sheet Metal Press Tool
Production Tool
This embossing tool for 0.75 mm steel / aluminum sheet allows for extremely fast iterations at a fraction of the cost of traditional tooling. It demonstrates how robust 3D printed tools can be.
Replacement Oil Filler Cap
End-Use Part
Heat and chemical resistant, this fill cap can be printed on demand for new or classic cars. This cuts down on storage because no stock is needed.
Want more information?
Discover more about each of these applications by downloading the free infographic below. This PDF includes details about cost savings, print times, suggested materials, and more.
3 Reasons to Consider 3D Printing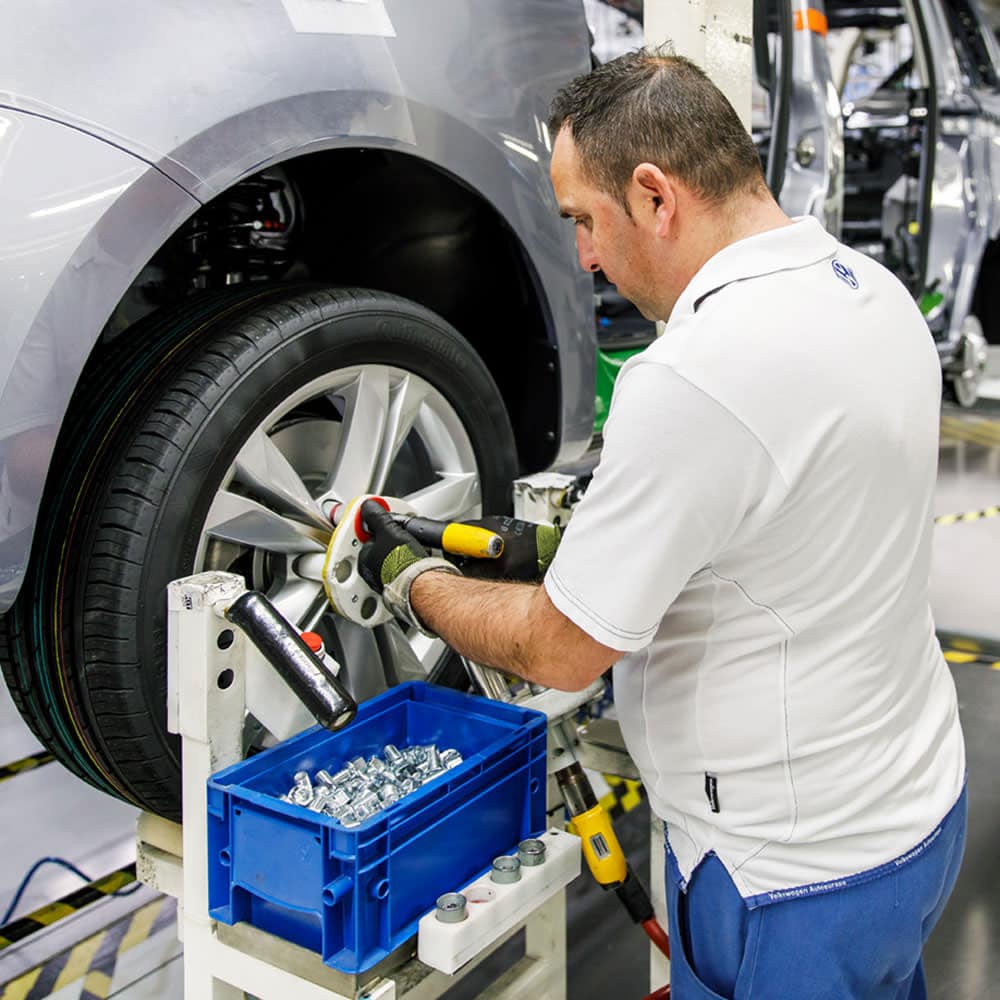 Digital Transformation
Secure your future in the industry
UltiMaker's 3D printing platform is incredibly easy to use. It allows automotive engineers or operators to keep their skills relevant and valuable as the Automotive industry continues to evolve.
3D printing a digital inventory of parts on demand also means you can save costs on storage and warehousing. Securely share the files with multiple locations to enable distributed manufacturing.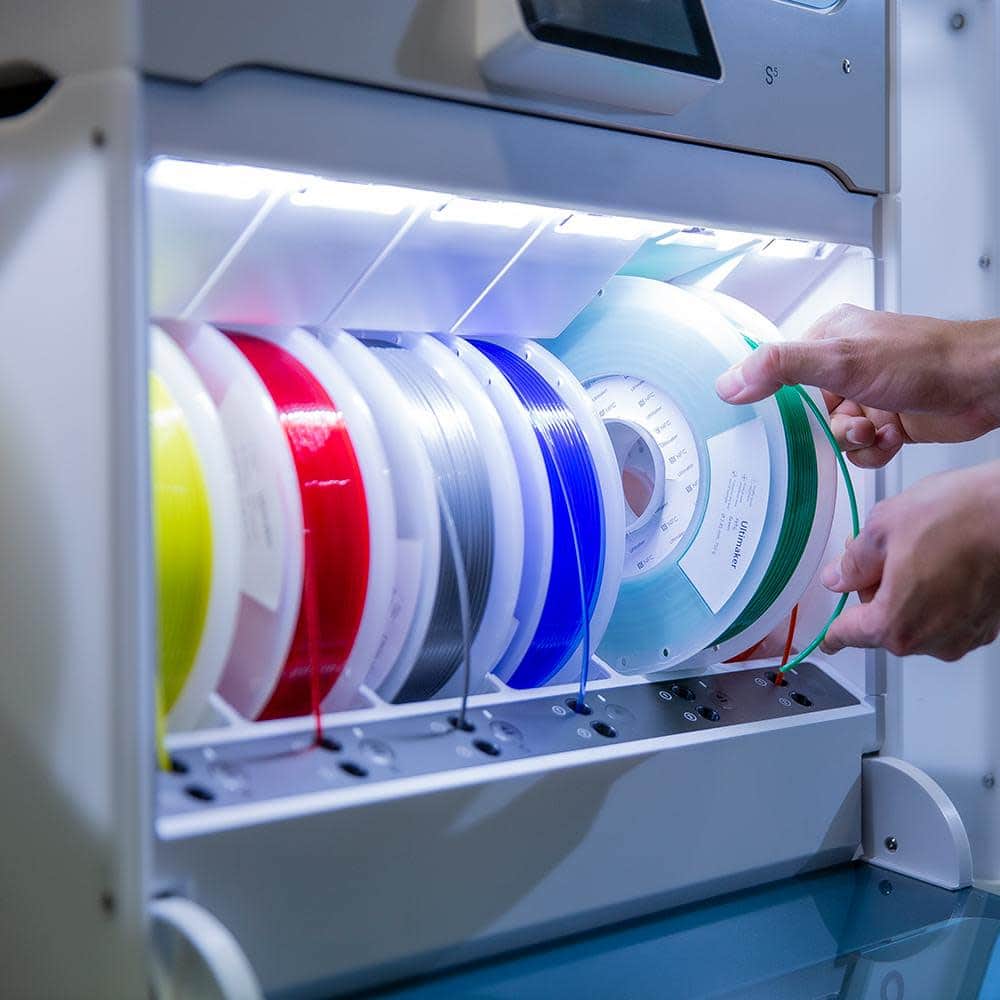 Sustainability
Soften your impact on the environment
Additive manufacturing results in less wasted material, plus lighter weight and more complex geometries than traditional subtractive methods. Tools can be designed to be modular so only parts that wear need to be replaced.
And when those replacements are needed, they can be 3D printed locally on site and on demand. This cuts down on carbon emissions and packaging for shipping and logistics.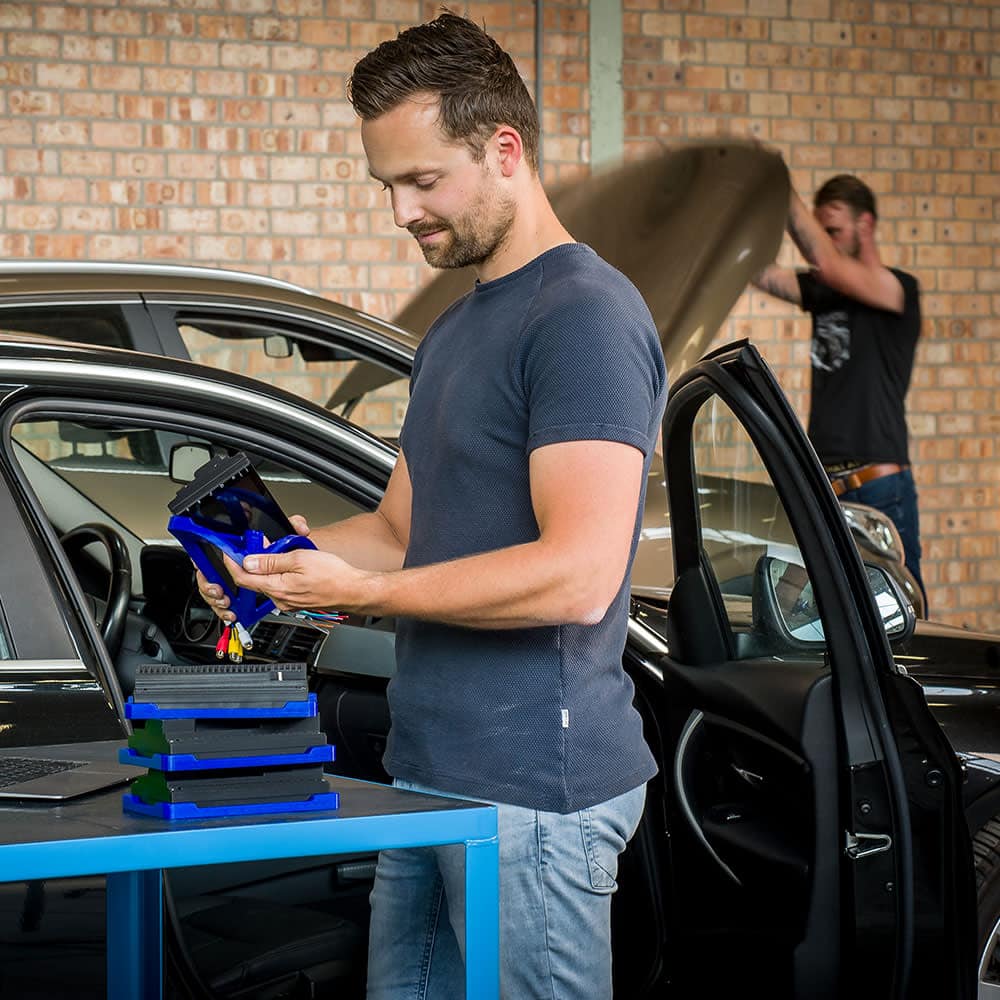 Customization
The parts you need, when you need them
When OEMs and suppliers make engineering changes, 3D printing allows you to respond faster. You can created prototypes and placeholder parts with more iterations and a faster time to market.
In-house 3D printing also allows you to work more closely with operators. Collaborate on designs and optimize custom tools that improve assembly station ergonomics and increase their satisfaction and productivity.
Get inspired by these success stories
Ford
Ford is using 3D printing to reinvent assembly line efficiency. In collaboration with operators, they have saved thousands by 3D printing jigs, tools, and fixtures that optimize production processes.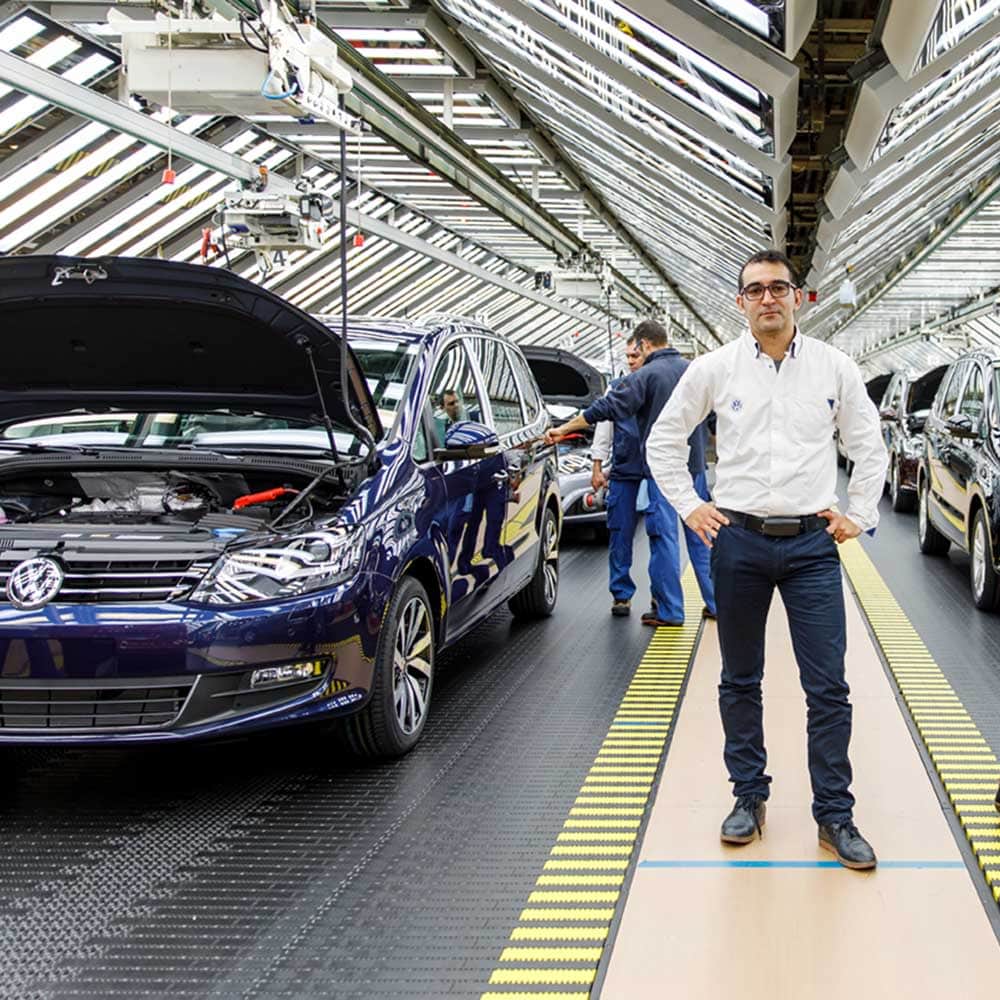 Volkswagon Autoeuropa
Volkswagen Autoeuropa uses 3D printing to maximize assembly efficiency. By 3D printing manufacturing aids, the company reduces cycle time operation, labor, and the need for reworking – while improving tool ergonomics.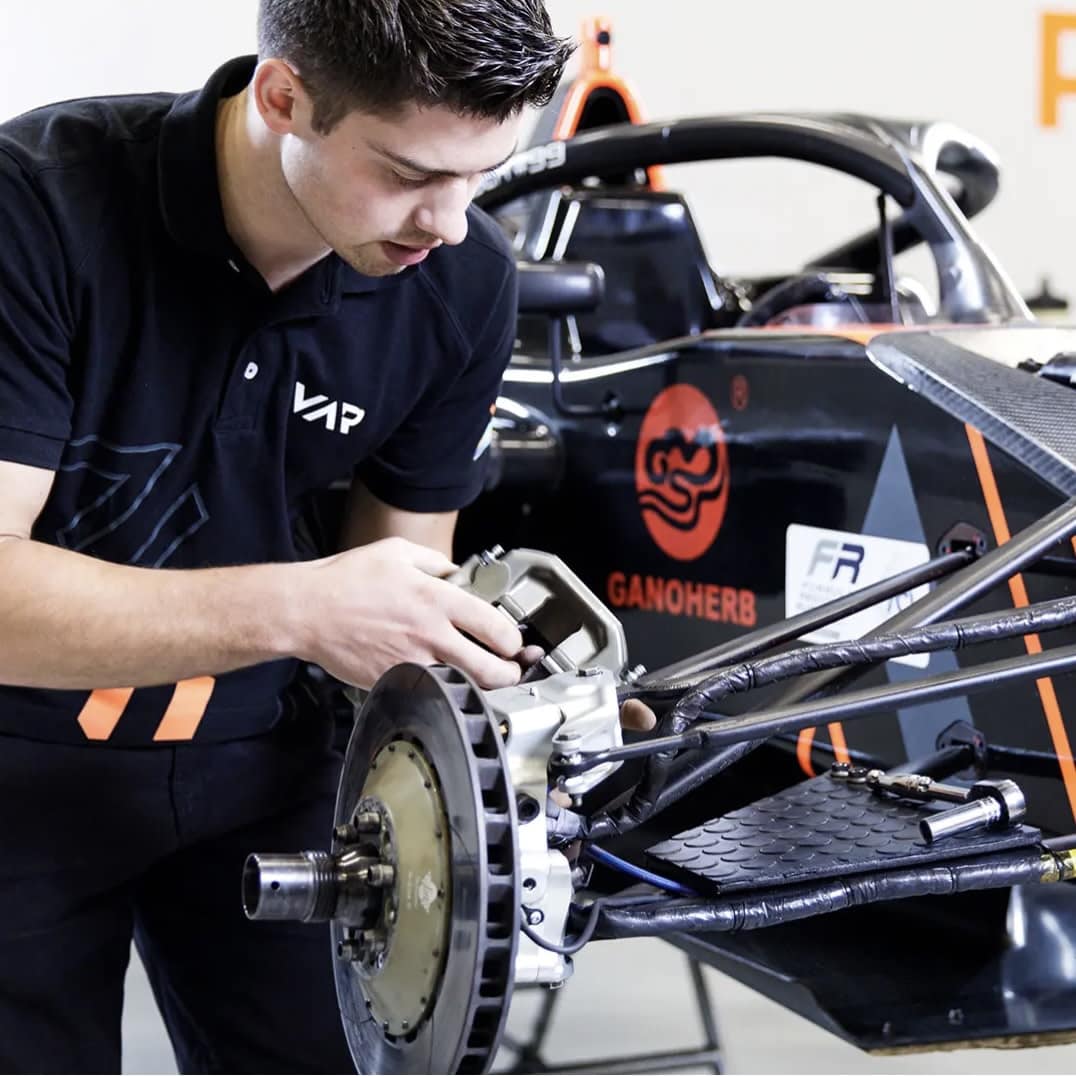 Van Amersfoort Racing
Success hasn't stopped Formula 3 and 4 team, Van Amersfoort Racing, from finding new ways to put it ahead of the competition. By 3D printing parts and tools, they can set up cars even faster.