Metal Under 24 Hours
Everything you need to go from design to fully functional metal parts — the Metal X 3D print system is an end-to-end manufacturing solution. Manufacturing made easy and affordable.
The Markforged Metal X is a new kind of metal printer. By printing metal powder bound in a plastic matrix, Markforged has eliminated many of the safety risks associated with traditional metal 3D printers. That means no loose powder, no lasers, and none of the traditional safety precautions. It's safe to use in a shop environment with minimal facility upgrades.
The Wash-1 is a solvent-based debinding system. It primarily uses Opteon SF-79, a high-performance fluid designed to offer superior cleaning power, higher efficiency, and safety in an environmentally sustainable way — Opeton SF-80 or Tergo Metal Cleaning Fluid can be substituted if needed.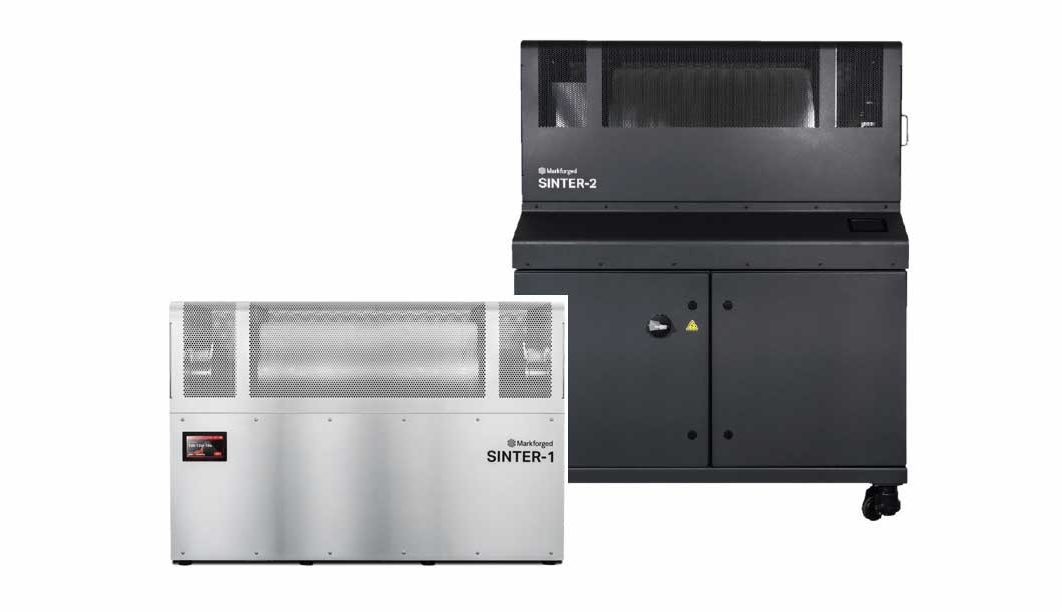 The Markforged Sinter-2 and Sinter-1 are highly optimized tube furnaces used for sintering 3D printed metal parts. They provide leading edge sintering reliability and run times and are equipped with advanced safety features. The Sinter-2 is more advanced than the Sinter-1 — featuring a larger working volume, more precise temperature control, and a mechanical door interlock. The Sinter-1 and Sinter-2 typically have run times between 26 and 31 hours. However, the Sinter-2 can process small parts in express mode, where it can sinter up to 250g of parts in just 17 hours.
17-4 PH Stainless Steel
Combines high-strength, corrosion resistance, and hardness. Used in a wide variety of manufacturing applications.
A2 & D2 Tool Steel
Air hardening tool steels – A2 can be air-hardened up to 50 HRC and is tough, while D2 can be air-hardened up to 55 HRC and is extremely abrasion resistant. Used for dyes, stamps, and cutting tools.
Inconel 625
A proprietary nickel-chromium alloy that excels in high temperatures and corrosive environments. Used in automotive and aerospace.
Copper
Combines thermal and electrical conductivity. Print heat sinks, custom conductive elements, and other geometrically complex parts.
H13 Tool Steel
A hot-work tool steel with excellent toughness, wear resistance, and heat resistance. Excels in high temperatures.
Meet Eiger
From design to part - easily and quickly
Eiger is an integrated, connected platform designed to take you from CAD to functional part quickly. The browser-based 3D printing software workflows are secure, fast, and intuitive.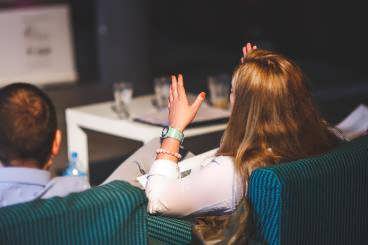 Support
Every Markforged 3D printer is engineered and designed to help you manufacture high-quality parts on demand. Markforged Success Plans help you make the most of your investment.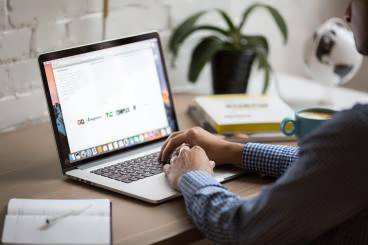 Learn
Markforged University is a customer training and certification program that builds additive manufacturing expertise and helps accelerate its adoption in businesses of any size.