Free Air Manager with purchase of an Ultimaker S5 and CC Print Core
Offer ends December 28, 2022
Learn More
Markforged 3D Printing
Meet the Digital Forge, the platform that 3D prints industrial parts at the speed of software. Powered by the intergrated and connected Eiger 3D printing software designed to take you from CAD to functional parts quickly, industrial-grade materials that print parts stronger than 6061 aluminum, and a line of 3D printers built to produce reliable results from factory to flight.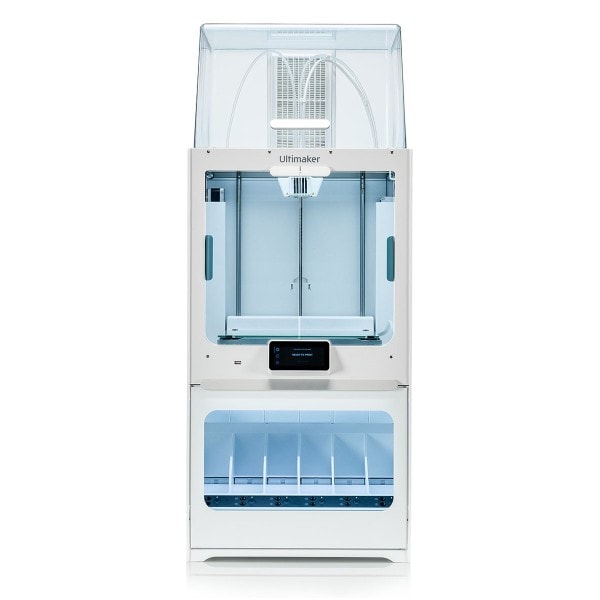 Ultimaker 3D Printing
Make it happen with the Ultimaker Ecosystem, a seamless flow between hardware, software, and materials. Powered by Cura 3D printing and slicing software trusted by 800,000+ users, an open filament system that let's you print with any 2.85mm filament, and reliable, easy-to-use FFF 3D printers that streamline your workflow and deliver the quality results you need.
Creaform 3D Scanning
Discover the Creaform 3D scanning platform, consisting of 3D scanners, CMM solutions, and 3D software. Powered by VXelements fully integrated 3D software platform, an application module suite offering all the essential tools for real-time visualization, and an entire fleet of professional and industrial handheld 3D scanners designed to accelerate your time-to-market with your product development workflows.
Explore the world of 3D Printing
Read our Blog
Get our latest news, discover 3D printing trends, and find useful applications.
Discover Success Stories
See how customers utilize our 3D printing solutions to innovate and drive success.