Markforged Metal X
Everything you need to go from design to fully functional metal parts in under 24 hours. The Metal X 3D printer allows you to print extremely stable and high-quality, three-dimensional parts in the shortest possible time and at a fraction of the cost and with maximum stability.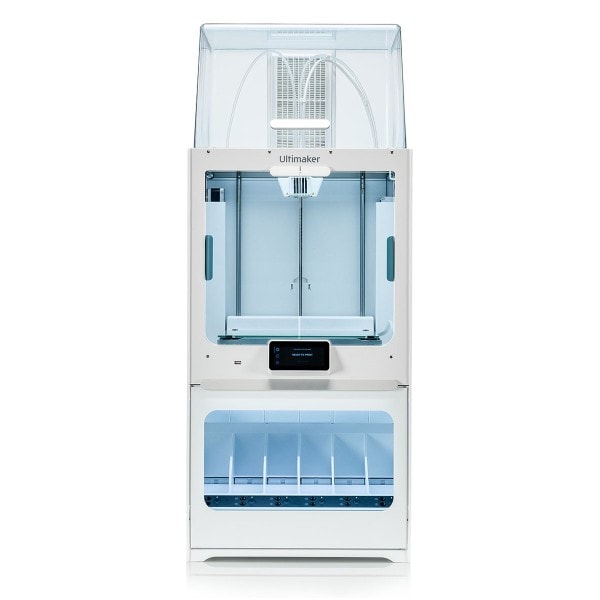 Ultimaker S5 Pro
The Ultimaker S5 Pro Bundle transforms your 3D printing workflow – with automatic material handling, efficient air filtering, and filament humidity control. Together, these features unlock 24/7 productivity and demanding applications with an extended range of materials.
3D Printing Services
Are you looking for prototypes or production parts? 8 Technologies to choose from. 45+ Materials. Did we mention, that you get access to the strongest materials in the industry? Get an instant free quote, today. It's easy with 3DOLOGiE 3D printing services!