Each month, 3DOLOGiE hosts 1-2 webinars that provide an inside look into 3D printing-related topics. We've covered types of 3D printing, 3D printing materials, and discussed real-world examples of how additive manufacturing has transformed the way many industries conduct business through the use of various applications.
These webinars are available on-demand and can be watched anytime, anywhere. So just in case you've missed one of the past three months, we're here to recap them!
3D Printing in the Classroom with Ultimaker:
In January, we covered how 3D printing technology is becoming an integral part of the education industry and how it provides powerful three-dimensional learning aids to explain difficult learning concepts to students.
What was covered?
Why 3D printing in education
Where you encounter 3D printing technology in education contexts
Inspiring project examples (and how you can explore them also in a virtual or hybrid classroom)
What you should look for in a 3D printer
Why Ultimaker is the #1 choice for educational 3D printing
Meet the Markforged FX20 Production 3D Printer:
January's second webinar introduced the new Markforged FX20 production 3D printer – the biggest, fastest, and most sophisticated 3D printer Markforged has ever built.
What was covered?
Build volume
Printing high-temperature thermoplastics
What industries should be using the FX20
3D printing applications with the FX20
Factory Floor in 2022 with Ultimaker:
Our first webinar in February discussed the future of the factory floor and how companies can get on board with manufacturing applications by using 3D printing in your facility, knowing the costs, and learning how others are using the technology.
What was covered?
Industry trends
Barriers of 3D printing
How to identify applications in your facility
Customer examples
Meet the Markforged Metal X 3D Printer:
February's Markforged webinar demonstrated how the Markforged Metal X can help drive efficiencies and new opportunities for your business with prototyping and low volume production via metal 3D printing.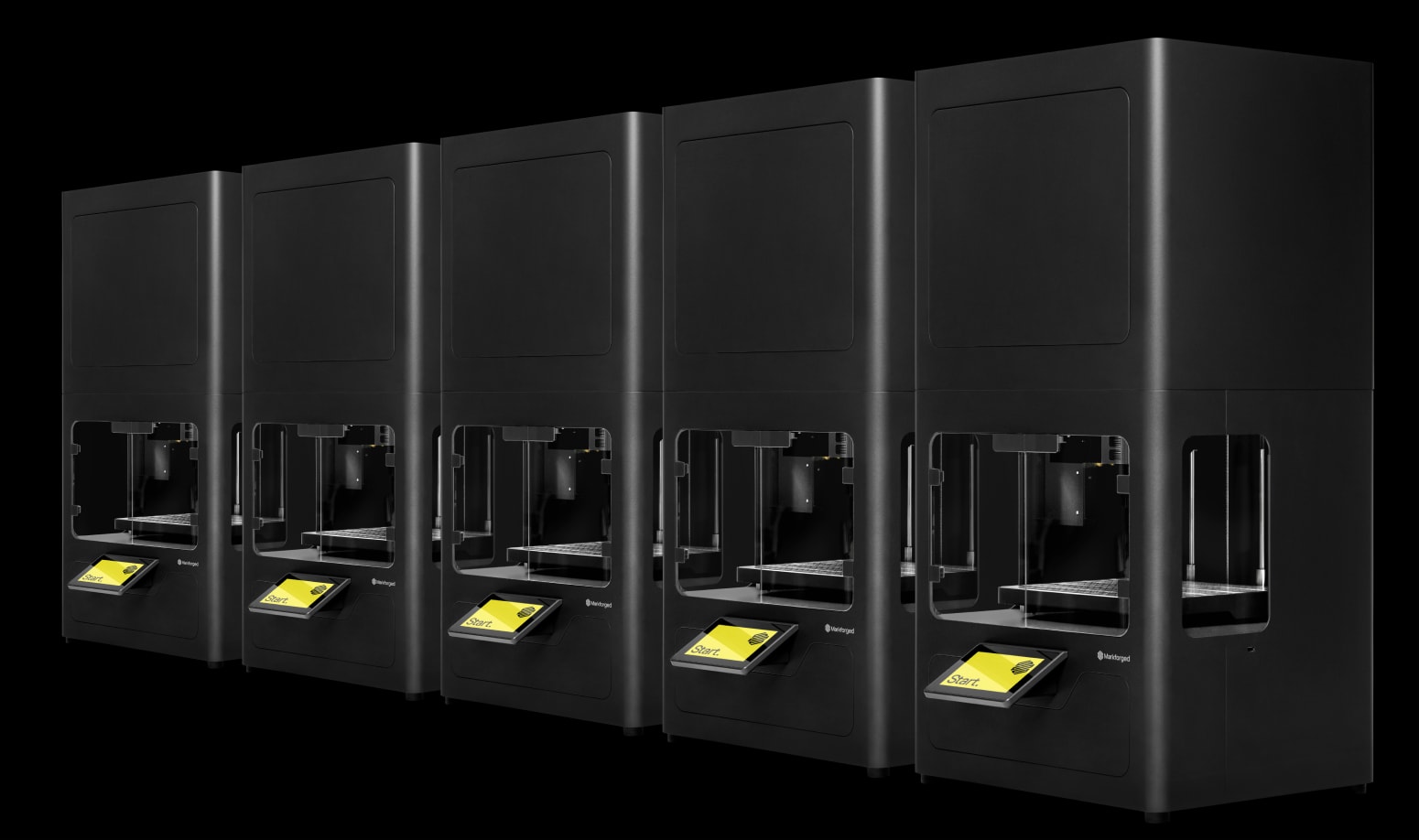 What was covered?
How the Metal X compares to other metal processes
Metal X System line and workflow
Real-world customer examples
Markforged AM Digital Day featuring the Markforged X7:
In March, 3DOLOGiE held 3 additive manufacturing digital day webinars discussing how Markforged composite 3D printers can make a difference for your company, the Digital Forge platform, and the printing process from design to manufacture!
What was covered?
Finding your cost of manufacture
Build Orientation
Mastering Continuous Fiber Reinforcement
Cost/Performance
Infill
Scale
Getting the AM mind-set
Blacksmith
Enabling blacksmith for the parts you want to print
Automatically generating scan reports
Uploading part files and creating your own ROI
Clicking print and more!